SITE NOTICE:
Gerhard Strassgschwandtner, Pressgasse 25, 1040 Wien,
Österreich, Tel. +43-1-5864872, contact@3mpc.net
Business authority: Magistratisches Bezirksamt f.d. 4. und
5.Bezirk.
Registered according to §217 GewO von 1973:12/03-2774/1.
Member of the Vienna Economic Chamber, sector Tourism and
Leisure. UID: ATU62940456
The THIRD MAN MUSEUM
is the project of two enthusiasts:
Gerhard Strassgschwandtner and Karin Höfler. Specialists and
generalists, they have created the museum themselves from
scratch. A completely rounded piece of work, with no
outsourcing, the Third Man Museum contains much heart and
soul. And you can feel it!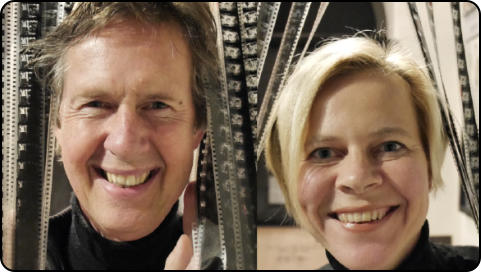 THIRD MAN MUSEUM
"THE THIRD MAN"
AND POST-WAR VIENNA

OPEN AGAIN!
This year, open on days ending with "3":
3, 13, 23 SEPTEMBER 2-6 pm
3, 13, 23 OCTOBER 2-6 pm
3, 13, 23 NOVEMBER 2-6 pm
3, 13, 23 DECEMBER 2-6 pm